Calendar
See the QuiltNSW Calendar for a comprehensive listing of QuiltNSW activities and events.
Community Quilts
Since 1983 Community Quilts has been making and donating quilts on behalf of QuiltNSW. It is a voluntary project where members meet to sew quilts for the community and to date over 3,300 quilts have been donated. Our aim is to encourage a more homely atmosphere for others.
On-going commitments are to Royal Far West Children's Home in Manly and to foster children in NSW. Quilts are also donated to various nursing homes, several refuges such as Street Kids and Baptist Church Inner City Refuge and for raffles to raise money for community organisations.
All quilt tops are made prior to meetings and the quilts are pinned and machine quilted on sewing days which are held monthly. No hand sewing is done due to the 'utility' style of the quilts. The quilts require only basic, straight line quilting so no expert knowledge is required. Pinners and machine quilters are warmly welcomed on sewing days.
Members who are unable to attend sewing days but would like to participate in Community Quilts are encouraged to take quilts home to machine quilt. They are single size and not difficult to handle on a domestic machine.
Roslyn Moules, Community Quilts Co-ordinator, may be contacted through the QuiltNSW office.
External Events
QuiltNSW has information booths at various events throughout the year. We are open to having a presence at events, including our Quilt Hoop Display installation – if you are interested in having us at your event, please contact Margy Syrett through the QuiltNSW office (by emailing office@quiltnsw.com
Friday Showcase
Friday showcase is an informal but informative meeting is held in the Sydney Mechanics' School of Arts which is right next door to the Guild Office.
• The guild office will open at 9 am for members and visitors wishing to drop their bags, library books, community quilts to the office, have a cup of tea or coffee and a homemade treat.
• Doors to the meeting room at Sydney Mechanics' School of Arts (SMSA) will open at 9.30 am and our small charge ($5 members/$10 visitors) will be payable at the door.
• The showcase will start at 10 am at Level 1, SMSA.
• The office will be closed while the showcase is underway and will then reopen at the conclusion of the showcase for the changeover of the quilts hanging, morning tea and usual activities.
Schedule for Showcases in 2020 are currently suspended *
April 3 Martha Birch *TBC
June 5 Northbridge Quilters
*Please note there now is a June Friday Showcase, however this is still no Showcase in December/January.
Meetings
QuiltNSW meetings are held at Burwood RSL, 96 Shaftsbury Avenue, Burwood. There is plenty of parking at the RSL club and the venue is walking distance from the Burwood Railway Station.
Doors open at 9.30am. The day starts at 10am with an informative demonstration by a QuiltNSW member and shopping with our guest retailer. Library books are also available for loan. Show and Tell commences at followed by a short business meeting and lunch at the club. The meeting resumes at 1pm with a guest speaker and guest member group. Finally the lucky door prizes, block of the month and special notices and we are finished by 3pm. There is plenty of time for socialising and hand sewing is always welcome. Come along and be involved with QuiltNSW – Visitors are most welcome. Please let us know if you are attending a general meeting for the first time.
2020 Meeting Dates
MAY GENERAL MEETING CANCELLED – General Meeting

Burwood RSL, 96 Shaftsbury Avenue, Burwood.

9:30am to 3PM

Guest Speaker:

Demonstration by:

Pop-Up Shop:

** POSTPONED ** DATES TBC – Country and Away Meeting

This meeting will be hosted by the Novocastrians Quilters, held at

New Lambton Community Centre

14 Alma Road, New Lambton 2305
Country and Away Meetings
QuiltNSW travels from the city to the country for a country meeting in 2020. This is a great opportunity to meet QuiltNSW members around the state as we visit member groups along the way. In 2020, our country meeting will be held in Newcastle at New Lambton Community Centre on **NEW DATES TBC*
A wonderful schedule of events will be organised for members to make a weekend of it – The Novocastrian Quilters including Guest Speaker Wendy Nutt will host the meeting. More details will be available in our next edition of The Template. Save the Date>>>>>>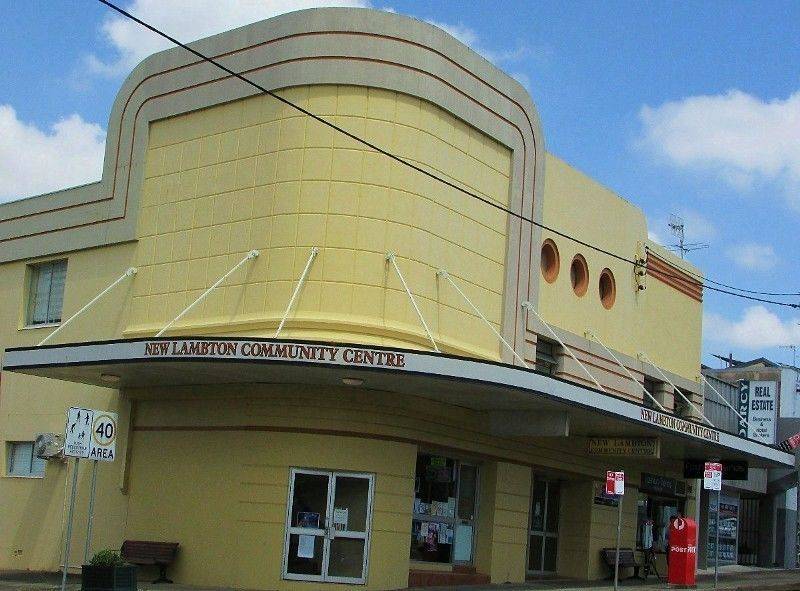 Pop Up Sewing Days
An opportunity for members to stitch together while working on their own project. These 'days' are often held in fabric stores all over Sydney and now, extending to our regional areas, on different days of the week to fit into the schedule. The days usually start around 10am. Numbers are limited so it is essential that you reserve your place by contacting the office or booking online. Numbers are limited. Morning Tea and a lucky door prize are usually included. Not only are these days a lovely way to spend your time but they are a FREE event for individual financial members only.
For the most part, we hold our Pop Up Sewing Days in patchwork stores so if you are a store owner and would like to host a pop up sewing day in your store, please email us. We look forward to hearing from you.
2020 scheduled pop-up sewing days are currently suspended – please see calendar for latest information.
Quilt Study Group
The Quilt Study Group exists to promote interest and research into quilting, particularly in New South Wales and is a sub-committee of QuiltNSW. Members are committed to the study of quilts past and present with this study encompassing the social and historical context in which the quilts were made as well as designs, techniques and materials used in both vintage and contemporary quilts.
Quilt Study Group talks in 2020 are held from 2.00pm to 4.30 pm at The Powerhouse Museum, 500 Harris Street, Ultimo. For location details see https://maas.museum/powerhouse-museum/#getting-here
QuiltNSW members pay $5.00 and non-QuiltNSW members $10.00 per talk. Please note there is free entry to the Powerhouse Museum when coming to the QSG talks.
Upcoming Talks


2020

Saturday 7 March – Quilt Study Group – **POSTPONED – NEW DATE TBA** Catherine Butterworth – "My approach to designing prize-winning quilts" to be held at the Theatrette, level 2 of The Powerhouse Museum

Saturday 23 May – Quilt Study Group – Catherine Porter – "Ralli Quilts" to be held in a PLC room, level 2 of The Powerhouse Museum

Enquiries or bookings, email office@quiltnsw.com.
Sunday Sew-In
The Sunday Sew-in events are a day of sewing (machine and hand) – like a mini-retreat. Bring usual sewing supplies (and machine if desired with powerboard/extension cord), project, lunch and a cup … and quilting questions or tips to shares. We'll provide irons/ironing boards, morning tea and scrap fabric and instructions for block of the quarter.
The next Sunday Sew-in is TBA –
If you are interested in coming along to the Sunday Sew In – please register your interest here.
Less than a 10 minute walk from Sutherland station and a off street car parking facilities
There is a large room available for hand and machine sewing
Please register here for the Sew-in for catering and room setup requirements.
If you have not registered please don't let that deter you from coming on the day, all are welcome and bring a friend (guests of members incur a $5 fee).
Tea, Coffee and Cake is provided, but please bring a cup along.
Please keep your eyes open for the next Sunday Sew-In adventure coming soon!
QuiltNSW Retreat
September 10/11-13 2020
UPDATE **** 2020 Retreat to Kurri Kurri has been cancelled for 2020.
Enquiries should be directed to the retreat coordinator, Any questions, please email Linda Butcher or the QuiltNSW office on 9283 3737. (If the office is still unmanned, leave a message!)
NEWS FLASH: An exciting new venue has been tentatively booked for 2021. More details to follow………….!!!