Calendar
See the QuiltNSW Calendar for a comprehensive listing of QuiltNSW activities and events.
Community Quilts
Since 1983 Community Quilts has been making and donating quilts on behalf of QuiltNSW. It is a voluntary project where members meet to sew quilts for the community and to date over 3,300 quilts have been donated. Our aim is to encourage a more homely atmosphere for others.
On-going commitments are to Royal Far West Children's Home in Manly and to foster children in NSW. Quilts are also donated to various nursing homes, several refuges such as Street Kids and Baptist Church Inner City Refuge and for raffles to raise money for community organisations.
All quilt tops are made prior to meetings and the quilts are pinned and machine quilted on sewing days which are held monthly. No hand sewing is done due to the 'utility' style of the quilts. The quilts require only basic, straight line quilting so no expert knowledge is required. Pinners and machine quilters are warmly welcomed on sewing days.
Members who are unable to attend sewing days but would like to participate in Community Quilts are encouraged to take quilts home to machine quilt. They are single size and not difficult to handle on a domestic machine.
Roslyn Moules, Community Quilts Co-ordinator, may be contacted through the QuiltNSW office.
External Events
QuiltNSW has information booths at various events throughout the year. We are open to having a presence at events, including our Quilt Hoop Display installation – if you are interested in having us at your event, please contact Margy Syrett through the QuiltNSW office (by emailing office@quiltnsw.com).
Friday Showcase
Friday showcase is an informal but informative meeting is held in the QuiltNSW office (Level 5, 276 Pitt Street Sydney) on the first Friday of most months. A QuiltNSW member is invited to speak about his or her quilting experiences and show their quilts. Many of the quilts that are displayed at the showcase are then hung in the office for a month.
We welcome QuiltNSW members and non-members to Friday Showcase. There is a small charge of $5.00 for members and $10 for non-members. This covers the presenter's out-of-pocket expenses, (as most presenters have to catch a cab into the city laden with all their quilts!) and morning tea.
If you cannot attend the showcase, come to the office and see a wonderful display of quilts.
The presentation of quilts is from 10.00am– 11.30am. Afterwards you are more than welcome to enjoy the library or sit and sew with your friends. The schedule for 2019 is as follows:
2019
6 September Maureen Teagher
4 October Margie Syrett
1 November Member Show and Tell
NB There is no Friday Showcase in January, June and December.
Meetings
QuiltNSW meetings are held at Burwood RSL, 96 Shaftsbury Avenue, Burwood. There is plenty of parking at the RSL club and the venue is walking distance from the Burwood Railway Station.
Doors open at 9.30am. The day starts at 10am with an informative demonstration by a QuiltNSW member and shopping with our guest retailer. Library books are also available for loan. Show and Tell commences at followed by a short business meeting and lunch at the club. The meeting resumes at 1pm with a guest speaker and guest member group. Finally the lucky door prizes, block of the month and special notices and we are finished by 3pm. There is plenty of time for socialising and hand sewing is always welcome. Come along and be involved with QuiltNSW – Visitors are most welcome. Please let us know if you are attending a general meeting for the first time.
2019 Meeting Dates
Saturday 12 October – Annual General Meeting – Burwood RSL 96 Shaftsbury Avenue Burwood.
9.30am – 3pm
Guest Speaker: Judy Newman from Expertise Events
New Committee will be announced & Suitcase Challenge display and winners announced.
Pop-up Shop: Patchwork on Pittwater
*More Information about the AGM can be found here
Saturday 23 November – General Meeting – Burwood RSL 96 Shaftsbury Avenue Burwood.
9.30am – 3pm
Guest Speaker: Deborah Segeart , Editor of Quilters Companion
Demonstration by: Catherine Butterworth – Talk on her Best In Show quilt
Pop-up Shop:TBC
Country and Away Meetings
QuiltNSW travels from the city to the country for a country meeting in 2020. This is a great opportunity to meet QuiltNSW members around the state as we visit member groups along the way. In 2020, our country meeting will be held in Newcastle at New Lambton Community Centre on Saturday 21st March 2019.
A wonderful schedule of events will be organised for members to make a weekend of it – The Novocastrian Quilters including Guest Speaker Wendy Nutt will host the meeting. More details will be available in our next edition of The Template. Save the Date>>>>>>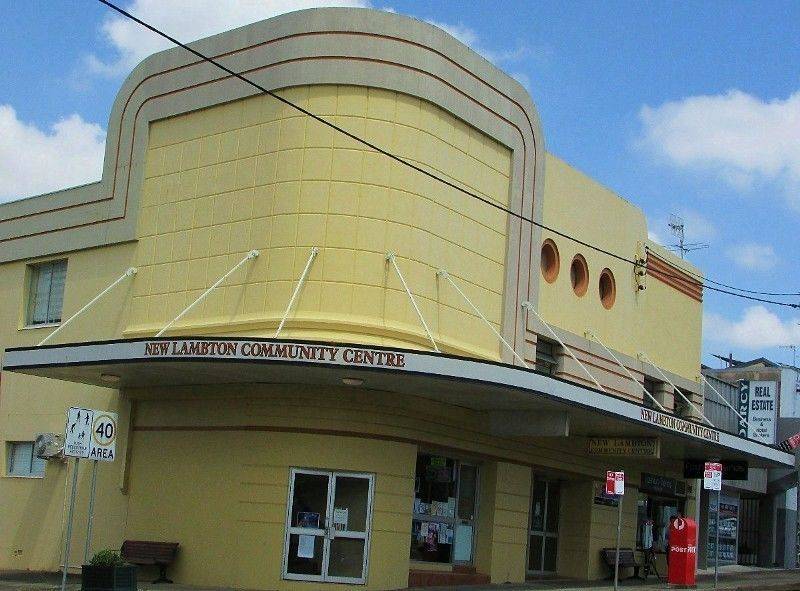 Pop Up Sewing Days
An opportunity for members to stitch together while working on their own project. These 'days' are often held in fabric stores all over Sydney and surrounds, on random days of the week and usually start around 10am. Numbers are limited so it is essential that your reserve your place by contacting the office. Morning Tea and a lucky door prize are usually included. Not only are these days a lovely way to spend your time but they are a FREE event for individual financial members only.
2019 scheduled pop-up sewing days are listed in our calendar.
Quilt Study Group
The Quilt Study Group exists to promote interest and research into quilting, particularly in New South Wales and is a sub-committee of QuiltNSW. Members are committed to the study of quilts past and present with this study encompassing the social and historical context in which the quilts were made as well as designs, techniques and materials used in both vintage and contemporary quilts.
Unless otherwise indicated, talks organised by the Quilt Study Group commence at 2.00pm – 4.30 pm at Glover Cottages, 124 Kent Street, Millers Point, Sydney. QuiltNSW members $5.00 and non-QuiltNSW members $10.00 per visit. Afternoon tea is provided.
Upcoming Talks


2019

• 7 September 2019 – Chris Timmins – How to get young people quilting

Enquiries or bookings, email office@quiltnsw.com.
Sunday Sew-In
The Sunday Sew-in events are a day of sewing (machine and hand) – like a mini-retreat. Bring usual sewing supplies (and machine if desired with powerboard/extension cord), project, lunch and a cup … and quilting questions or tips to shares. We'll provide irons/ironing boards, morning tea and scrap fabric and instructions for block of the quarter.
The next Sunday Sew-in is Sunday 22 September –
If you are interested in coming along to the Sunday Sew In – please register your interest here.
Sunday 22nd September Sew-In Details
:
Sunday 22nd September
10am-3pm Don Bank Museum

6 Napier Street, North Sydney (Next to ACU)
Less than 10 minutes walk from North Sydney Station, or bus to Miller Street or Pacific Highway
There is also timed on-street parking
We will be in the drawing room which is suitable for hand sewing only – please book in via the online form or by calling the office.
Tea, Coffee and Cake provided – please bring a cup.
Guests of members welcome ($5 fee)
QuiltNSW Retreat
September 12/13 – 15 2019
Finally, the information you have all been waiting for regarding the QuiltNSW 2019 retreat!!
Once again, the venue will be the Hunter Valley Hotel Academy, Kurri Kurri.
Set in 200 hectares of beautiful bushland, the Academy provides a tranquil setting for members to sit and sew and sew and sew….
• There is ground floor access to all accommodation, sewing room and restaurant.
• Home cooked meals are prepared onsite and good quality barista coffee is available.
• The sewing room is well appointed and has excellent natural light.
• You may work on any project of your choosing. Hand or machine – there is plenty of room.
• Other activities are available for those wanting more than sewing.
Popular in previous years has been a trip to the local patchwork shops, swimming at Kurri Kurri pool and walking in the grounds with the kangaroos and wildlife.
Two styles of accommodation are available:
There are two options for the retreat: Two nights/ three days (Friday to Sunday) or three nights/four days (Thursday to Sunday.)
1. Motel style rooms with ensuite. A bar fridge and tea/ coffee making facilities are in each room. A microwave is available in the lounge area of the block. 2 nights: Single – $595 pp Twin – $450 pp 3 nights: Single – $795 pp Twin – $640 pp
2. Rooms with shared amenities. (Please note there are a number of individual bathrooms conveniently located throughout the accommodation block.) A lounge, two kitchenettes with microwave, small fridge and tea/coffee making facilities are also situated within the block. 2 nights: Single – $440 pp Twin – $375 pp 3 nights: Single – $595 pp Twin – $530 pp
Cost includes:
• 2 Nights – Accommodation (Friday/Saturday) and all meals from afternoon tea on Friday to lunch on Sunday.
• 3 Nights – Accommodation (Thursday/Friday/ Saturday) and all meals from afternoon tea on Thursday to lunch on Sunday.
Please note that the retreat is open only to QuiltNSW financial members (at the time of booking and the time of the retreat.) A minimum deposit of $50 is required to secure a place. Book and pay online or download the booking form at www.quiltnsw.com. If unable to do this, drop into the office to make payment or phone the office to have a booking form sent via mail.
Bookings open 1st June, 2019 on a first come, first served basis. Click here to Book your spot!
Maximum number is 40 participants. Full payment is due by Friday, 30 August, 2019.
Your host for this year's retreat will be the delightful Maureen Teager.
If you haven't been before (or even if you have) make this the year that you drive the 2 hours north of Sydney to the Hunter Valley and partake of good company, good food and good conversation with ample time for stitching.
Any questions, please email Linda Butcher or Maureen Teager, or phone the QuiltNSW office on 9283 3737.